Luxury Collection
Luxury is being able to live the life you want, and be able to encompass more of what we like. Keoma enriched their collections with the LUXURY.

A luxury lifestyle.
→ go to collection
Classic Collection
Tradition has its heart in history. Our thirty-year-old brand has been characterized by new and innovative ideas and projects .

The charm of the classic in thirty-year old history
→ go to collection
Neo Classic Collection
L'arredamento come stile di vita, di chi ama circondarsi di ambienti luminosi, colori chiari ed atmosfere delicate e rilassanti.

Una collezione nuova, in uno stile elegante e romantico che concilia natura ed arte.
→ go to collection
Elite Collection
Decorative virtuosity and refined excentricity major players in a collection of seductuve elegance.

→ go to collection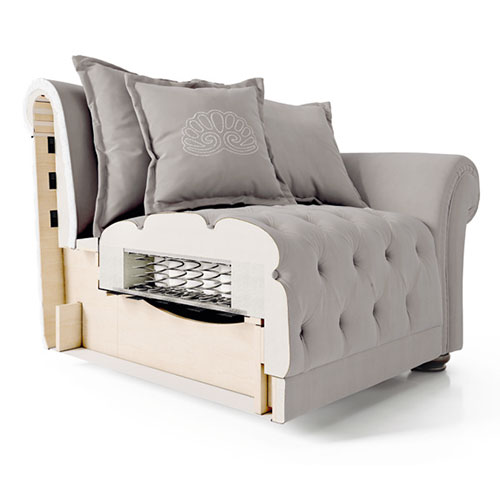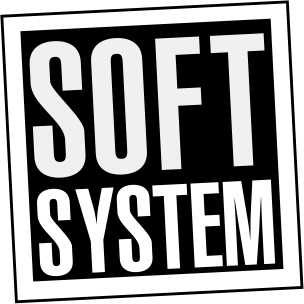 Soft System
To ensure greater durability and elasticity of the seats over the time, Keoma provides its sofas with Soft System technology. Soft System is characterized by using of helical springs in harmonic steel anchored to two felt supports made of pressed cotton, and inserted into the seat cushion structure in white ecological polyurethane foam, with different densities laminated with 40 and 30/ s, covered with tecno-form wadding.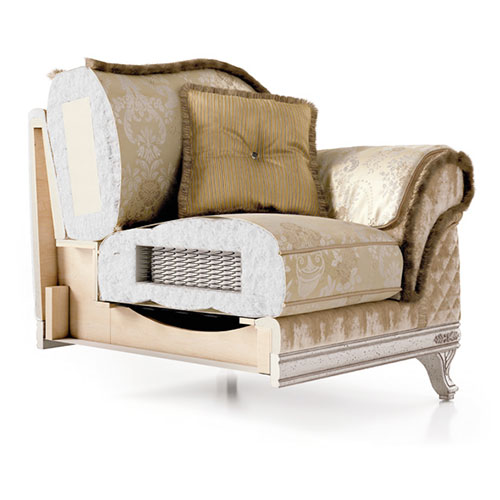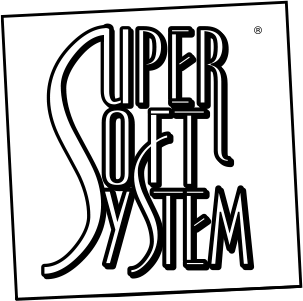 Super Soft System
In some of the most prestigious models, Keoma uses in the seats the exclusive patented Super Soft System: a spring system made of springs of 80 mm high in steel, 1.8 mm thick, bagged in 100 gr TNT, assembled with 45 white polyurethane and 30/s, inserted in the center of chambers cut into 50% duck and goose down, protected by a 250g white cotton anti-feather lining. SUPER SOFT SYSTEM ensures elasticity and perfect durability, softness and great comfort to the touch.
100% Made in Italy
We've been operating in the sector of furniture for more than 30 years, trying to always maintain high quality and propose new styles.
The seriousness, the competence and the service countersign our company in several country in the world.

30
anni di esperienza
La storia del nostro marchio è lunga 30 anni, durante i quali le nostre idee hanno sempre saputo rinovarsi, arrichendosi di progetti e d'inovazione.
225
modelli realizzati
Le nostre collezioni, eleganti e romantiche capaci di conciliare sempre natura ed arte.